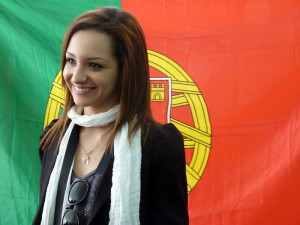 Portugal, the country who has been competing in the contest for the longest time without a win, has announced details of its selection process for 2011.
The long established Festival da Canção will once again be used to find the Portuguese entry. However, broadcaster RTP is embracing contemporary methods of selecting the 12 participants. Hopefuls have until January 15th to submit their song. From all the entries, up to 24 songs will be selected by a jury, these songs will then be subject to a public vote via the internet. The jury won't have long to choose the lucky songs as voting opens on 20th January and closes on 27th January .
When the voting has finished, the 12 most popular will qualify for the final, to be held in Lisbon's Teatro Camões on 5th March. The winning song will be chosen through a mix of phone voting and regional juries.