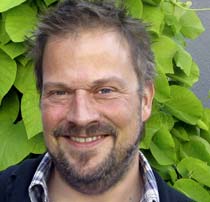 The search for a new project manager for Melodifestivalen is finally over. Ronnie Lans, 42, is going to be the project manager of Melodifestivalen 2009.
Ronnie Lans has been working in the TV industry since the early 90's. He has been involved as a project manager in a number of Swedish TV-shows such as Idol, Fotbollsgalan and Bingolotto. In addition to that he also has been production manager for the survival show Expedition: Robinson and the award show Kristallen just to mention a few of them.
Mathias Engstrand at SVT nöje says that Ronnie Lans is bringing new, pleasant energy to Melodifestivalen.
"I'm extremely flattered and glad to be the production manager of the largest entertainment programme in Sweden. I'm already looking forward to the first day at work" Ronnie Lans says.