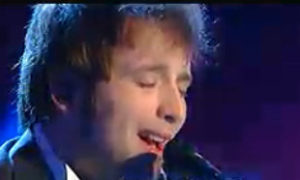 An announcement has just been made by Sanremo presenter, Ginnai Morandi, that Raphael Gualazzi will represent Italy at the Eurovision Song Contest in Dusseldorf with the song, Follia d'Amore (The Madness of Love).
Yesterday, Raphael was an overwhelming winner of the Giovanni section of the festival and it was no surprise when he was announced as the choice of the specially commissioned jury.
Follia d'Amore is a jazz song, something Italy has not tried before, so it will be interesting to see how well it scores in Dusseldorf.
Italy has an automatic place in the final.