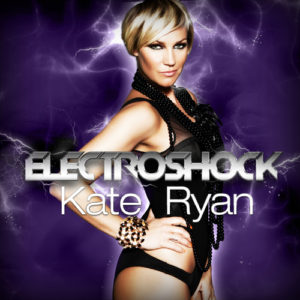 At the end of June the new album of Kate Ryan will finally be released but the wait for her fans is not going to be so long with the album enjoying an exclusive pre-release on Spotify on June 18th. The album called Electroshock includes the song Little Braveheart sung with Charlotte Perrelli.
Many of her fans have been eagerly waiting for many months for the release of this album since the first single, LoveLife, was presented in April 2011 in Belgium, The Netherlands and Spain. Since then, Kate Ryan, who represented Belgium at the 2006 Eurovision Song Contest with the song Je T'adore, has been working hard on this album and we have been able hear some of the singles from time to time.
Although the album has not been officially released yet, many songs have nevertheless become quite popular and have managed to make an impact on the charts in several European countries, such as Broken or Robots.
Little Braveheart, sung as a duet with another former Eurovision Song Contest participant Charlotte Perrelli, which was one of the tracks on Perrelli's latest  Swedish offering, called The Girl, will be also included on Kate's new album where she has collaborated with other artists such as Narco and Swedish DJ Tim Berg also known as Avicii.
As of today, Electroshock is available for pre-order and you can get an exclusive signed copy of the album.
The album contains the following songs:
01. LoveLife
02. Believer
03. Broken (feat. Narco)
04. Robots
05. Crazyville
06. Walk to the Beat
07. Electroshock
08. One More Time
09. Running Away
10. Madness
11. Leave It Alone
12. Everytime
13. Little Braveheart (feat. Charlotte Perrelli)
14. Run Away (feat. Tim Berg)

Below you can watch the music video of Kate Ryan's latest single, Robots: