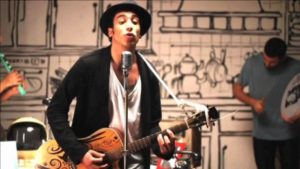 After two years out, Turkey might just be in again. A social media message from the president of the Turkish broadcaster, TRT, gives hope for a Eurovision return.
Turkey last participated at the Eurovision Song Contest in 2012 where Can Bonomo sang Love Me Back to a 7th place. After that discussions between the Turkish broadcaster, TRT, and the European Broadcasting Union, EBU, resulted in the Turks leaving the competition before the 2013 edition.
In 2014 things still hadn't changed. TRT demanded rule changes which EBU couldn't give them. The parts didn't communicate well and no one really figured out what the problem really was. But now, at the end of the year, things again look more positive. EBU still can't give the Turks what they want, it appears, but TRT has a new president, Mr. Şenol Göka.
An interesting message sent out from his Twitter account says that Turkey will hopefully participate at the 2015 Eurovision Song Contest "if all goes well". Exactly what needs to go well is not explained further.
One single tweet is not enough to confirm that Turkey are back, but this points towards that communications between TRT and EBU are once again on the right track, and that they are working on making sure that the country will participate in Vienna.
Edit: It was later made clear that it is in 2016 TRT is aiming for a return to the Eurovision Song Contest.