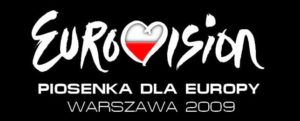 As the national selections get into full swing across Europe, Polish broadcaster TVP has revealed the names of the acts participating in the Polish national final to be held in February.
This year there will be 10 entries battking it out in Piosenka dla Europy, the Polish national selection for the Eurovision Song Contest. All the participants and their songs were made public on TVP.
 Anna Cyzon – Love Me
 Aneta Figiel – Mysl o Tobie
 Dziewczyny – Cash Box
 Vir – Sunrise
 Sonic Lake – There Is a Way
 Nefer – Chciałem Zostac Sam 
 Iwona Wegrowska – Uwieziona 
 Leszcze – Weekend 
 ZoSia – To, Co Czuje (Jak Ptak) 
 Marcin Mrozinski – Legenda
The national final will take place on February 14 and the show  can be followed on TVP and via the internet. Stay with EuroVisionary.com for all the latest news on the Polish selection.
Poland didn't make it final last year with Lidia Kopania and her song I Don't Wanna Leave.