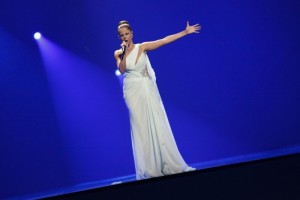 This year's Spanish representative, Pastora Soler, has released an English version of her much acclaimed song, Quédate Conmigo after requests from Eurovision fans all over Europe. She says that it has been a big challenge and a wonderful experience for her. Listen to it right here!
Pastora Soler represented Spain at the 2012 Eurovision Song Contest with the song Quédate Conmigo and, although she performed the song in Spanish in Baku, she has decided to release an English language version of the song. She explains that she has recorded Quédate Conmigo in English because the song have had a lot of acceptance in many European countries after the Eurovision Song Contest achieving success in charts all over Europe, and she considered that it was very important that people who liked the song can also understand the message she wants to communicate with it.
The English version is entitled Stay With Me and it is not a literal translation of the original song but lyrics has been adapted by the writer of the Spanish version Antonio Sánchez-Ohlsson.
She says that the experience of participating at the Eurovision Song Contest has been much more rewarding and fulfilling than she expected. She remembers that she enjoyed every day of work preparing her Eurovision performance and she felt very confident on stage thanks to the love transmitted by the audience. She also dares to give advice to future representatives and she says that they should sing a song to enjoy it and feel identified with.
Since she represented Spain at the 2012 Eurovision Song Contest, Pastora Soler has been very busy with many commitments and concerts. Her future plans are to continue working on her concert tour and she is also planning to go to Latin America where she has a lot of fans. For now, to record a new album is not among her short-term plans.
The new English version of the song will be available in digital stores July the 24th but you can listen to it below: