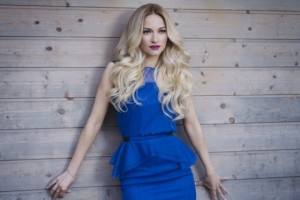 Pamela Ramljak who participated twice at the Eurovision Song Contest as a member of the trio Feminnem released her new CD entitled Prijateljica. The album features eight tracks and is the first album that Pamela releases after the split up of Feminnem.
As a member of the female trio Feminnem Pamela Ramljak took part at the Eurovision Song Contest twice. In 2005 Feminnem represented Bosnia & Herzegovina with the catchy song Call me coming 14th. In 2010 the girls represented Croatia. Their powerful ballad Lako je sve was one of the pre-favourites,but surprisingly stayed in the semi final. In February 2012 the band announced their split up as the girls wanted to start their solo careers.
After releasing several singles Pamela Ramljak finally released her first album called Prijateljica which in English means "friend" (i.e. the female friend). She performed the title track at the CMC music festival in Vodice on June 14th.
The eight tracks of the album are:
1. Prijateljica
2. Kad tad
3. Dan od Boga
4. Samo ljubav
5. Kad je dosta, dosta je
6. Savrsena
7. Pitaj me
8. Zajedno smo najbolji
Below you can see the video of Pamela's latest single Prijteljica.