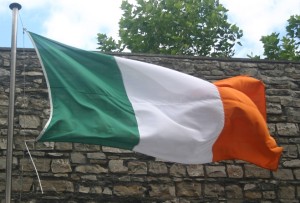 Ireland's branch of the OGAE network were the latest to conduct their preview party voting.  It was no surprise that Sweden took the top spot considering it's popularity amongst most fans.
 The top ten can be seen below:
 1. Sweden 213 pts
 2. Switzerland 184 pts
 3. Armenia 116 pts
 4. Ukraine 110 pts
 5. Serbia 102 pts
 6. Denmark 96 pts
 7. Norway 89 pts
 8. Iceland 73 pts
 9. Bosnia-Herzegovina 68 pts
10.Romania 65 pts
One of the biggest surprises shown up by the vote was the poor predicted result of early favourite Russia.  Dima Bilan languished in 24th.  The gimmick entries were handed a severe battering, Estonia and Spain finished 34th and 42nd respectively.  Unlike many OGAE clubs, the Irish branch includes itself in the voting.  This allowed a good insight into how the Irish feel about their own entry and not surprisingly they don't think it's a winner.  According to Dustin is predicted to finish in 18th place.