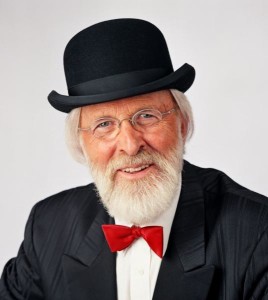 This year's Dutch entry is under serious accusations of being plagiarism. A songwriter has officially filed a complaint at the organization that protects the rights of a songwriter. He tried through several months to get Pierre Kartner to change some things in his song, but with no reply to follow.
The Dutch organisation BUMA/STEMRA received the complaint from songwriter Dick van Altena who recognised his 1994 song Angelien in Ik ben verliefd, sha-la-lie. His song was written for singer Arne Jansen and below you can hear that song and compare for yourself.
It happens every year that songs chosen for the Eurovision Song Contest is being accused of plagiarism, but it is rare an official complaint is actually being made. Dick van Altena also first tried to come to an agreement with Pierre Kartner who also agreed to change it. This however didn't happen and as numerous attempts to get it done resulted in no reply he saw no other opportunity that file for an official complaint.
This situation is however that BUMA/STEMRA has mentioned that a decision will be made on the 23rd of June which in that case will be too late to get the song disqualified should Van Altena win the case. He however can still complain to the EBU where the reference group will then make a decision as well – before the Contest.