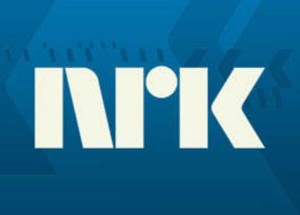 This year's edition of the Eurovision Song Contest provided national broadcaster NRK with one of it's largest audience viewing figures ever and turned out to be a viewing magnet.
A whopping 2.011 million viewers tuned in to watch the final from Moscow last year and witness Alexander Rybak storm to victory. The Norwegian love affair with the Eurovision Song Contest continues to go from strength to strength. Topping last year's viewings figures would have been quite an achievement; many Norwegians were certain of Rybak's chances for victory and felt no doubt compelled to watch. Although this years viewing figures were unable to match those of last year, they are impressive nevertheless. No fewer than 1.979.000 viewers tuned in to watch Didrik Solli-Tangen defend Norway's honour in the final on Saturday, 29th. May, giving NRK an astounding 88,9% viewing market share.
The 2010 contest ended up as the 13th most watched programme since 1992 in Norway, proving that the general public have a healthy appetite for all things Eurovision. Naturally, much domestic media interest was created by the fact that Norway was this year's host country and many undoubtedly tuned in, curious to see if NRK had managed to outdo the spectacular show broadcast by the Russians. Other programmes that figure among the top 20 of the most watched broadcasts are:
2nd. place – the Eurovision Song Contest 1996 final, broadcast from Oslo with 2.111 million viewers.
7th. place –  the Eurovision Song Contest 2009 final from Moscow with 2.011 million viewers.
And just for the record: the programme with the largest viewing audience since 1992 is a football match between Norway and Mexico from 1994 with 2.139 million viewers!
Such tremendous viewing figures are surely the envy of many a European broadcaster. What NRK have achieved with Melodi Grand Prix programme host Per Sundnes at the helm is nothing short of spectacular in terms of renewing interest for the contest amongst Norwegians. Just as recently as 10 years ago public interest for the contest was at an all time low, following repeatedly poor placings in both 2001, 2002 (Norway were relegated), 2004 and 2007.
In my view
Here's hoping the 2011 contest proves to be another viewing triumph and gives us plenty more entries we will be humming for a long time afterwards!

The opinion expressed in "In my view" are those of the author and are not necessarily the one of EuroVisionary.com.