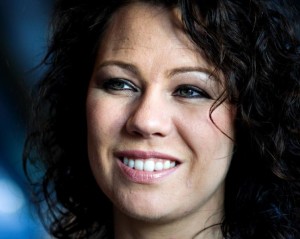 Several Norwegian artists who have participated in both the national selection and who have represented Norway at the Eurovision Song Contest have combined forces to record a single which is to be released in order to raise money to help the victims of the Japanese earthquake.
The single The Earth is Trembling was released at the end of last week, prior to a support concert which also took plasce yesterday evening at the Folketeatret, Oslo. The single was performed as an integral part of the concert, which featured artists such as Åge Sten Nilsen, Hanne Sørvaag, Torstein Sødal, Ovi, Knut Anders Sørum, Trine Rein, A1, Venke Knutson and Maria Haukaas Storeng.
Trine Rein, who participated in Melodi Grand Prix with Here For The Show in 2006 and with Maybe in 2007 took the initiative to gather together many well known Norwegian artists to help the victims affected by last week's earthquake and tsunami in Japan. The single has received lukewarm reviews by most tabloid newspapers, citing it as far from the worst charity offering yet still cliché ridden. The concert that was held yesterday featured among others Trine Rein, Wig Wam, D Sound, Alexander With and TNT had however only managed to sell around half of the 1400 tickets available for the charity event. The number seems perhaps dissappointing at first, however the concert organisers are delighted that so many managed to make their way to the concert at such short notice.