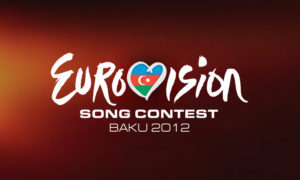 As leaked to the public last week, Turkish broadcaster, TRT's poll resulted in around five popular names, including Şebnem Ferah, Atiye, Hande Yener, Murat Boz and Duman; these nominees have reacted after the results with their hopes and disappointments. In the meantime, we will know the Turkish representative on New Year's Eve.
The first reaction came out from Murat Boz, who is currently working with another famous name, Hadise, in the Voice of Turkey. As his name has been linked to the contest for years, he stated that: "I have been linked to the contest every year. When it turns out that I am not going to represent Turkey, my fans are hugely disappointed and for sure I am not going to represent Turkey at the Eurovision this year and I am done with the Eurovision and I don't want my name to be associated with the contest anymore".
Şebnem Ferah is another name who was suggested for the Eurovision Song Contest once again this year. She lately announced that she had offers which she later declined from the corporation in previous years. As she still keeps the opinions about the contest, she won't be able to represent Turkey in Baku and she states that TRT should give a chance more to youngsters than old socks.
As Atiye was earlier suggested by fans to TRT this year, she announced that TRT has not made any offers yet. She continued "I am flattered with those speculations and my fans support gives me a huge happiness. I will be very happy if i ever get any offer from TRT and I definitely want to represent my country there (in Baku) successfully".
Well known electro/pop singer Hande Yener showed her interest to join the Eurovision Song Contest as in previous years. Hande works with another famous composer, Sinan Akçıl, who wrote and composed Hadise's Düm Tek Tek in 2009; he is willing to write another song for the contest. Hande also assertively stated "It is time to renew Sertab Erener's success which I can do in Baku."
The rock band Duman is the only one who keeps themselves in golden silence about their possible participation up to now. 
On the other hand, it's written in the Turkish media that Atiye or Hande Yener will most possibly be representing Turkey at the Eurovision Song Contest in Baku next May after the five nominee's reactions. Recently, national broadcaster TRT also announced that the representatives name will be announced the public in the programme on New Year's Eve as the corporation did in previous years. 
Below you can take a look to the five nominees: