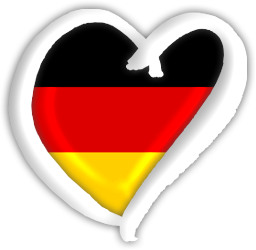 There have been speculations for several weeks, but now it is official. There will be no fourth edition of the German national final "Unser Star für …". As it was announced the private TV channel ProSieben will end the cooperation with the national broadcaster ARD – at least temporarily.
After three successful years the cooperation of the national broadcaster ARD and the private channel ProSieben has temporarily ended. ProSieben spokesman Michael Ostermeier says that there will be no joint national final between them and ARD in 2013. The cooperation is in abeyance, but might continue in the future.
According to Thomas Schreiber, coordinator of ARD's entertainment department, details of the German national final for 2013 are in preparation. He explains that it is a part of the Eurovision history that the way how the German representatives are chosen has developed over the years. More information about next year's national selection can be expected soon.
Due to several low rankings of German entries in the Eurovision Song Contest the cooperation between ARD and ProSieben started with the successful casting show "Unser Star für Oslo" in 2010. Three years in a row Germany managed to achieve a top 10 ranking: Lena winning with Satellite in 2010, Lena finishing 10th with Taken by a stranger in 2011 and Roman Lob's song Standing still ending up in 8th position in 2012. After high viewing figures in 2010 the number of spectators and the public interest in the show dropped down in 2012. This could be one of the main reasons for trying a new concept.
We will see if it will be the right decision to try something new or if Germany will start searching another star in 2014.