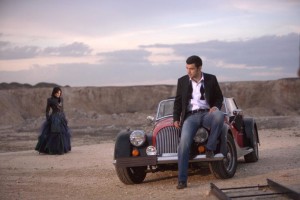 Nico and Vlad Mirita, the Romanian representatives at the 2008 Eurovision Song Contest sung the Romanian Anthem for the Professional Boxing Gala (WBC) in Bucharest (Romanian Capital).
Nico and Vlad Mirita have accepted the invitation from the Romanian Boxing Federation to sing the Romanian anthem for the big final of the WBC Gala.
Yesterday, 19th April they had sung the anthem of Romania. The second anthem, the American one was sung by Carmit (Pussycat Dolls).