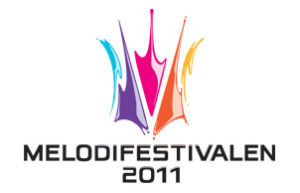 Just like last year the final of the swedish selection Melodifestivalen, that will be held on the 12th of March, will undergo some changes when it comes to the voting procedure.
The 5 national & 6 international jury groups are replaced by 11 international jury groups.
A new model is also applied when it comes to the televoting.
Like last year there will be 11 jury groups delivering a total of 473 points. They will be giving their votes ESC-style from 1, 2, 4, 6, 8, 10 and up to 12 points.
The news for this time is that there will be no national juries. Instead
there will be 11 international jury groups giving their votes from 1, 2, 4, 6, 8, 10 and 12 points. A totalt of 473 points will be
awared. During the jury voting it will still be possible to televote.
The
televotes will be counted in the way that a song that gets 10% of the
televotes also will get 10% of the available 473 points that the
televoters will award to the songs.
The choice to have 11
international juries is meant to work as an indication about which songs
that could do well in the Eurovision Song Contest.