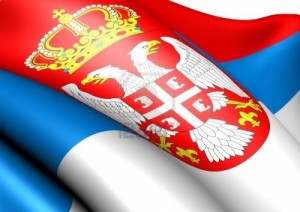 Fans were left disappointed when RTS, the country's state broadcaster, announced back in November that Serbia would not participate in Eurovision 2014. According to reports, there now appears to be a glimpse of hope as new commercial channel Nova TV is considering taking on the responsibility of organizing Serbia's participation in the event.
Nova TV is a brand new commercial channel that started broadcasting in Serbia this week. A source within the channel was quoted saying that, given the importance of the event, they were prepared to organize an entry selection and support a Serbian delegation in Copenhagen: 'Eurovision is one of the world's biggest competitions and followed by more than a hundred million people; it is very important that a country like Serbia may send a representative to such an event.'
Radio Television of Serbia, the country's state broadcaster and host of the 2008 Eurovision Song Contest, had cited financial reasons for their decision to withdraw from the 2014 edition of the contest. Serbia won Eurovision upon its debut as an independent nation in 2007; it has since participated in every subsequent contest, but failed to make it to the Eurovision Grand Final in 2009 as well as last year when it was represented by popular girl group Moje 3.
You can watch Serbia's 2007 entrant Marija Serifovic and her winner song Molitva as well as Moje 3's Ljubav Je Svuda from last year's Eurovision in the following videos.
You may also want to read: