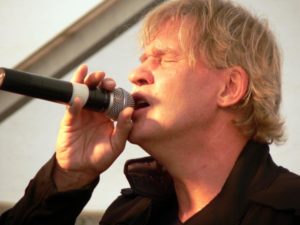 After the big success with The Irish Connection Johnny Logan is now preparing a new album. The release date and the name are not yet mentioned, but the album is being recorded in Denmark, Germany, Ireland and the USA.
The latest album from three times Eurovision Song Contest winner Johnny Logan that contained his own personal favourite Irish songs was recorded in Denmark and announced as a present to his Danish fans. It was released in Denmark in April 2007 and immediately became a big success. Two months later it was released in Norway and in December 2007 a release in Sweden followed.
The album sold platinum in Denmark, double platinum in Norway and gold in Sweden and while waiting for the new album this album can be bough via CDON.com with 33% discount, and you can find more at Amazon.co.uk.