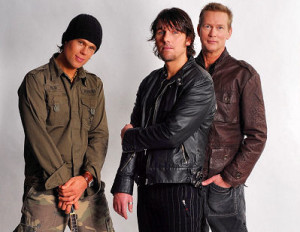 Four out of the five songs for the Dutch national final are ready. The band 3JS is currently working on the fifth song and which of them they will be singing in Düsseldoref, Germany in May a combination of the public and an expert jury will decide at the end of January.
The band, that was previously announced as the Dutch representatives for the 2011 Eurovision Song Contest, has named the four songs already written and adds that it is four very different songs. So far a country song, a ballad, an up-tempo and a song with African influences is what the public and the jury can choose between. The remaining fifth song will probably be yet another genre to show the variety of the band.
The four songs ready are titled Nooit Alleen (Never Alone), Je Verliest En Je Wint (You Lose And You Win), Geef Mij Een Naam (Give Me A Name) and Toen Ik Jou Vergat (When I Forgot About You).
Last year Sienke failed to qualify for the final of the Eurovision Song Contest and the pressure is quite high on 3JS to do that as the Netherlands haven't been in the final since 2004 where Re-union finished 20th with the song Without You.