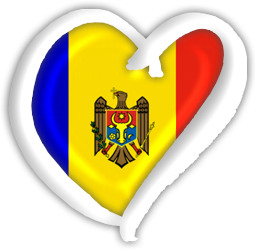 One of the participants at the Eurovision Song Contest 2010, Moldova, has chosen the names who will take part at Moldovan national selections. National broadcaster, TRM, is also organising a 'second chance' contest.
This year, 86 songs were submitted to TRM for the Moldovan selections for the Eurovision Song Contest.
Twenty-five songs have qualified for the national final via internet voting. These successful qualifiers are:
1. MILLENIUM – Before You Go
2. AKORD – Lady GAGA
3. Mariana Mihăilă – Say I'm Sorry
4. Proiectul Monkey – Smile
5. Pasha – You should Like
6. Ionel Istrati – Wait!
7. Cristy Rouge – Don't Break My Heart
8. Dyma – Manipulate
9. Cristina Croitor – My Heart
10. Marcel Roşca – If Love is the Thing
11. Vika Mahu – Pădure, Verde Pădure
12. Corina Cuniuc & Denis Latâşev – Forever
13. Boris Covali – No Name
14. SunStroke Project & Olia Tira – Run Away
15. Valeria Tarasova – See You Soon
16. Olia Tira – Goodbye
17. Gloria – I'm not Alone
18. Mihai Teodor – Ai-Ai-Ai
19. Gicu Cimbir – Cine Sunt Eu
20. Eugen Doibani – Love Sweet Love
21. Alexandru Manciu – Rămâi Lângă Mine
22. Gorun Carolina – Addicted
23. Alex White – Towards the Sky
24. SunStroke Project – Believe
25. Irina Tarasiuc – Lucky Star
All the songs can be listened to by clicking here.
TRM has also opened another selection as a 'second chance' for the songs who couldn't qualify at previous internet voting. Fifty songs are participating in the 'second chance' selection and only five songs will join the other 25 songs in the national final. The songs will be selected via SMS voting. The voting continues and the songs can be found by clicking here.