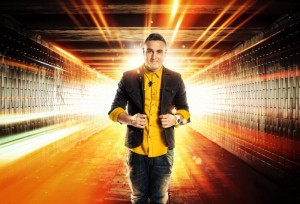 Via an ungoing talent show, Israel tonight chose its participant for the upcoming Eurovision Song Contest in Vienna. Among the four acts left in the competition 16 year old Nadav Guedj won. The actual competing song will be chosen in a few days.
This year the Israeli broadcaster, IBA, chose their Eurovision entry as a part of the talent show הכוכב הבא (Rising Star) in collaboration with production company Tedy Productions and broadcaster Keshet. It is an ungoing talent show where the remaining four acts would battle for the honour of representing the country at the 2015 Eurovision Song Contest.
Via an APP the population was able to vote for their favourite, just as the regular celebrity judges of the programme also had a say.

The 4 participants were:
Sari Nachmias
Avia Shoshani
Nadav Guedj
Iki Levy & The Rasta Hebrew Men  
First Avia Shoshani was eliminated leaving three left in the competition. In the end, the lucky winner who we shall see on stage in Vienna will be Nadav Guedj. Israel will compete in the second semi-final starting in the second half.
Israel at the Eurovision Song Contest:
Israel first took part in the Eurovision Song Contest in 1973 where Ilanit finished in 4th position. The country has won the contest a total of three times; in 1978 and 1979 and again with Dana International and the song pa in 1998. They finished in top10 no less than 17 times, but lately however they have struggled as we need to go back to 2010 to find their last qualification for the final.