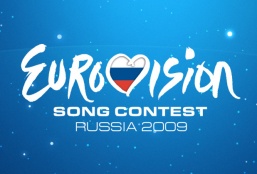 Moscow has been approved by the EBU reference group as a suitable host for the 2009 contest.  The decision was taken when the group met today in Moscow. The green light was also given to the Olympiski Arena as venue which was proposed by host broadcaster, Channel One.
Now that Channel One's decision of host city and venue have been ratified by the EBU they can begin plans to stage the 2009 Eurovision Song Contest.  The theme of the show and other major decisions will be up for debate in the coming months.
Svante Stockselius was full of praise for Moscow and the host broadcaster, "Moscow is an impressive city and the proposed venue gives us the fantastic possibility to put everything under one roof. We are confident that Channel One Russia will organize a fantastic 54th Eurovision Song Contest.".
The rumours that Philip Kirkorov will host 2009 show have been dismissed as "Pure speculation".  No decision has been reached as to the host/s, but if the rumours are true then we are likely to see one of the most flamboyant hosts in the history of the contest.