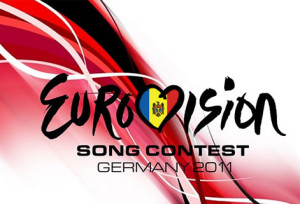 Today the Moldavian jury held a live audition for the  57 contestants that advanced from the preliminary selection phase. The jury has selected 25 finalists for the Moldavian national selection for Eurovision 2011, which will be held on the 26th of February. Among the finalists are Natalia Barbu (2007)and Zdob si Zdub (2005).
A special jury consisting of 9 members (singers, composers, TV producers and editiors) had chosen 25 candidates for the Eurovision  final in Moldova. 57 contestants out of an original 60 were chosen to proceed to the second round held today in front of the jury. Candidates had to impress the jury with their live vocal technique and song interpretation. The selection critera were : vocal ability and live performance, composition and originality of the song in addition to compliance requirements with the selection rules. The final results were certified by a public notary.
After more than six hours of deliberation, the organizers TRM (Moldavian national broadcaster) and ORANGE (oficial partner) have announced the 25 finalists. These are :
1. Anisoara Balmus – You and I
2. Aurel Chirtoaca – Inca Indragostit (Still in Love)
3. Boris Covali & Cristina Croitoru – Break it Up
4. Corina Cuniuc – Si tac 
5. Dana Marchitan – Lucky You, Lucky Me
6. Diana Staver – Love Song
7. Doinita Gherman – Viata (Life)
8. Formatia "Ion Krasnopolski" – Cu Fanfara Pana Dimineata
9. Karizma – When Life is Grey
10. Katrina – Solo Por Tu Amor  
11. Latisev Denis – Is My First Dance With You
12. Mariana Mihaila – Mi Rey!
13. Millenium – In Memoriam
14. M-Studio – Night Reflection
15. Natalia Barbu – Let's Jazz
16. Natan – Daca Dragoste Mai E
17. Nicoleta Gavrilita – Just Your Friend
18. Odry – Doina, Dor Nemarginit
19. Pasha Parfeny – Dorule
20. Ruslan Taranu – Lumina Mea
21. Scarlat Cristina – Everyday Will Be Your Day
22. Valeria Tarasova – This Is My Life
23. Volosenco Adriana – I Can Win The Game
24. Zdob si Zdub – So lucky
25. Vadim Luchin & Tamaz Djcarcava – Always
You can listen to the finalists' songs here :  http://trm.md/eurovision2011participanti.php
The national final of Moldova will be held on the 26th of February. We will soon bring you further details about the event.