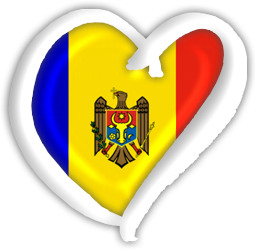 Moldova was first up today and they ran though the motions three times. It was their last opputunity to perform without an audience present. They didn't change the stage show much.
Olia is now stands on a box at the beginning of the song as well as the male lead. She is wearing a tutu style dress with blue stockings. They experimented with the pearl background for one of the run throughs but decided that it was best not to use them as they were ruining some of the mid range shots.
This is a great show opener for the first semi. It seems like a certain qualifier at this stage.