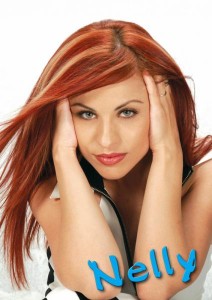 This evening, Moldova decided to send Nelly Ciobanu to the Eurovision Song Contest 2009, which will take place in May in Moscow, Russia.
Nelly Ciobanu won the Moldova National Final competition held in The Opera and Ballet arena in Chisinau in a 4 hour show on the Moldova 1 Channel.
In a show with 20 participants, Nelly Ciobanu won the final with the song Hora din Moldova, written by Veaceslov Daniliuc. She scored the maximum of 36 points, gaining 12 points from the jury, 12 points from TRM – the Moldova Broadcaster and Orange, and 12 points from public televoting.
In second place was Alexa with 27 points and in third place with 26 points were Sun Stroke Project.
Here you can see tthe full scoreboard of the Moldovan Final:
1st)  Nelly Ciobanu – Hora Din Moldova – 36 points
2nd) Alexa – A Flight To The Light – 27 points
3rd)  Sun Stroke Projekt – No Crime – 26 points
4th)  Olga Tira – Unicul Meu – 24 points
5th)  Katalina Rusu – Sparky Lady – 20 points
6th)  Cristy Rouge – Women's Winner – 15 points
7th)  Doina Gherman – Hei! Exploadeaza! – 13 points
8th)  Slavici – O Fata Cu Parul De Aur – 13 points
9th)  Galina Scoda – Joc De Noroc – 12 points
10th) Ayra – Call Me A Liar – 12 points
11th) Corbus Albus – 7 Days – 12 points
12th) Dianna – I'm Missing You – 12 points
13th) Cezara – Tu, Tata – 11 points
14th) Elena Buga – Queen – 9 points
15th) Cristina Croitoru – First Chance – 9 points
You can watch the song below