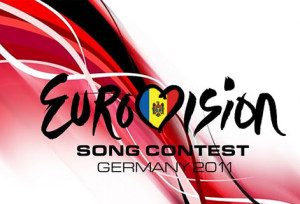 From a total of 93 songs submitted to the Moldovan slection, a jury consisting of composers, musicians and TV producers, had chose to move forward to a second stage, whereby 60 songs will be heard live (acapella) by the jury.
The Moldovan broadcaster TRM have implemented some changes in the selection process from previous years, and this year they are going to find their 25 finalists step by step during 2 phases.
The first phase has already been completed a few days ag,o when from a number of 93 songs submitted to the Moldovan selection, the jury picked out 60 songs that now are eligibleto continue on to the next stage. The second phase that will take place tomorrow (29th of January at TRM Studio in Chisinau) will gather all the 60 contestants in a live audition in front of the jury. They will vote on the criteria "the live interpretation of the song" , "the manner of the interpretation", "stage presence and melody" and "song originality" with great emphasis placed on both the quality and originality of the lyrics.
As TRM has announced, tomorrow all 60 contestants are expected to showcase their vocal capabilities, performing their songs in front of the jury. Each artist has been allocated a total of 3 minutes each, based on which the jury will decide the 25 finalists who will proceed to the Moldovan Final which will be held on the 26th of February in Chisinau.
Among the 60 contestants there are some famous names like : Natalia Barbu (Moldova 2007), Zdob si Zdub (Moldova 2005) and Anthony Icuagu with Ianna Novac (2nd place this year in Romania National Selection).
You can listen to all the 60 songs that have gone on to the 2nd phase here : http://trm.md/eurovision2011/participanti.php