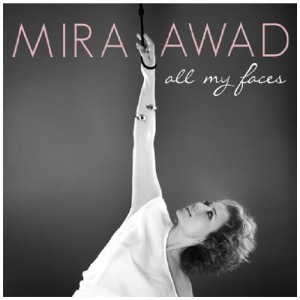 Mira Awad, who with Noa, represeneted Israel in the 2009 Eurovision Song Contest, has released a second album titled All My Faces. The new album was produced by Spain's Carlos Jean. Several performances in Spain – and one in Bulgaria will follow in the coming months.
Mira Awad has collaborated with a wide range of world-famous musicians including her singing partner at the Eurovision Song Contest; Noa (Achinoam Nini). She's worked with Greek singer George Dalaras, and the hip hop artist Guy Mar as well as world famous opera star Andrea Bocelli.
To support the release of her new album Mira is performing in Spain during September, October and November. She also has a one- off performance on 20th of September in Bulgaria. The show in Sofia will please her fans there and keep her Mum happy, as Bulgaria is the home country of her mother.
Awad was the first Arab-Israeli to represent the country when she performed in the 2009 Eurovision Song Contest. The song There Must Be Another Way comes across as a plea for peace in the conflict torn region. With that song Israel came 16th with 53 points.
In this promotion video Mira talks about her second album and you get the chance to hear some of the music. If that ain't enough you can buy the album via the links below. 
www.youtube.com/watch?v=7wveVg2iQGQ&feature=player_embedded