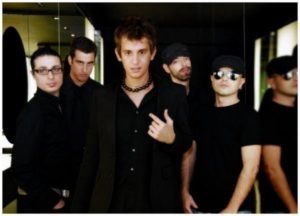 Like many of their fellow acts in the 2008 contest, Miodio are embarking on a promotional tour. Oddly enough they have decided to start their tour in a non-participating country, albeit their neighbour.
San Marino's entry to the Eurovision Song COntest is being seen as a good omen for that cherished return if Italy to the contest.  Miodio are certainly bringing Eurovision back to the Italians by beginning their promotional tour in the Rock Island disco pub in Rimini.
The band will grace the stage at 10pm (local time) on Wednesday 23rd April.  Their appearance at the venue is part of the continous musical entertainment provided at the club.