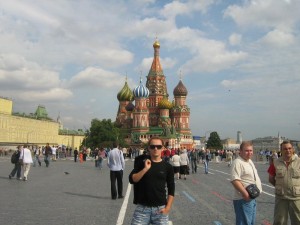 If he were to analyse 2009, Mihai Traistariu would find that the past year was a successful and profitable one. In January 2009, he represented Romania and won the 1st place from the European public at one of the most important international competitions of dance music, Eurodance
On April 11, 2009, Mihai opened the concert of a famous international artist of the '80s, C.C Catch.
Also in the spring of 2009, Mihai was the only Romanian artist chosen to play in the series of U.S. shows "Save Africa's Children", in Chicago, Atlanta and New York.
In June 2009, he was made an honorary citizen of Mangalia city. Mihai is therefore the only Romanian artist to be a double-honorary citizen. In 2006, he received the title of honorary citizen of Piatra Neamt, his hometown.
In August 2009, during the festival "Callatis", Mihai received a star on the celebrity Boulevard in Romania. In 2007 he received a star on the celebrity Boulevard in Malta (Bay-Street).
In the summer of 2009, the Romanian Diaspora voted Mihai Traistariu and Andra as the best two voices of Romania of the young generation!
Also in 2009, he obtained a double gold disc from his record company for sales of his last album.
He received the honorary degree of  "Oncologic Romania" knowing his involvement in the special campaign "Help an Angel"- a campaign that helps children with cancer to live a more comfortable life!
In the same year, he was invited to be part of the jury of over 50 music festivals for young people, both in Romania and abroad (Belarus- Slaviansky Bazaar, Cyprus- Cyprus Got Talent, Bulgaria – Discovery, Moldova -Song of the World) He was also part of the pre-selection jury of Eurovision Romania – National Selection!
Also, Mihai was for 3 months 'Professor of voices' for the finalists of the biggest music festival in Romania called "Mamaia"
Even if it was a year of financial crisis, Mihai's concerts calendar was full. He had over 200 concerts in the country (sometimes 2-3 per day) and just 31 out of the country: 7 for the Romanian Diaspora, 4 in Canada, 2 in Germany and 1 in Spain. He also performed 24 international concerts (Austria, Cyprus – 2 concerts, Belarus – 2 concerts, Greece – 6 concerts, Latvia, Malta – 2 concerts, Ukraine, Moldova – concerts, Turkey, U.S.A – 3 concerts, Bulgaria, Spain…so he sang in 2009 in 15 countries.
He was a guest star in some of the biggest festivals in Romania: Callatis Festival (where he brought a musical tribute to megastar Michael Jackson), Amara Festival, Festival George Grigoriu, and The Golden Stag, a festival for children.
During the Gala Radio Romania – "80 years of music", the song Tornero was ranked in the top 8 most beautiful Romanian songs of all time.
Mihai was invited in 2009 to over 120 TV shows in Romania, and there were over 250 articles written about him in Romanian and foreign newspapers.
In August, he shot the video for "Puerto Rico", and at the end of 2009, Mihai released the10th album of his career, Love.
On a personal level, he had a happy and peaceful year. His relationship with Ioana went perfectly and his businesses, taxi company (Mihai Taxi) and musical studio (Mihai Studio) didn't take into account the financial crisis and moved forward.
After almost 2 years of searching, he succeeded finding a property near the sea, where he wants to build his future house on the seaside, in Constanta!
Here, on YouTube channel, you can see Mihai's tribute to Michael Jackson at "Callatis Festival 2009":
http://www.youtube.com/watch?v=IrVZ7fFQkR0&feature=PlayList&p=007F1639BB2C6F70&playnext=1&playnext_from=PL&index=18