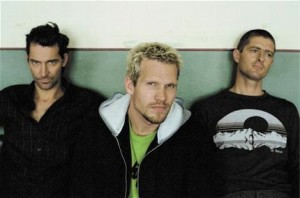 The writers of the 1996 Dansk Melodi Grand Prix winner "Kun Med Dig", Michael Learns To Rock (MLTR), are back in the studio working on their 7th album since they released their first album in 1991.
MLTR started out as a band in 1988 in the city of Aarhus, and todays line up still has 3 out of the 4 original members. The original line-up was;
Jascha Richter: Singer, keyboard
Kåre Wanscher: Drums
Mikkel Lentz: Guritar
Søren Madsen: Bass (left the band in 2000)
In an interview with Taipei Times on 6/7/2007, Richter admitted that the band was named after Michael Jackson. They regretted several times that they did that, but they were successful so quickly that they had to stick with the name and over time get used to it
MLTR is one of Denmarks few international successes when it comes to exporting pop music, with a total of about 9 million copies sold worldwide. And in south/east Asia they are said to be the most popular band since the Beatles. On the 6th of July 1997, they were among the top names at the Hong Kong Concert (Hong Kong up to then was a British Colony before it was handed back to China).
Before a large tour in the region in 2000, Søren Madsen left Michael Learns To Rock, pursuing a solo carreer.
In 2002/03, MLTR took a short timeout, but they where soon together again, recording and performing for their loyal fans with hit songs like "Sleeping Child", "The Actor", "25 Minutes" and many more.. Their new single "When Tomorrow Comes", which can be heard in a 30 second clip on their official web site, sounds like another hit for them.
Back to the Eurovision Song Contest of 1996. Denmark had placed herself in 5th place the year before, but due to the fact that 33 countries wanted to enter the following year, the EBU had to look into some changes because they didn't want that many countries in one show. How many are we today? So a semifinal round, not the same format as today, had to take place. The pre-qualifier was was not broadcast in any form. Instead, national juries from all participating countries simply listened to the studio recordings of each song and then give points. And that put Denmark out of the show.
Of course Jascha Richter wasn't pleased with that decision, so the song "Kun Med Dig" intended for ESC, and performed by Dorthe Andersen and Martin Loft, was never recorded. Insted, MLTR made a English version of it, "Paint My Love", and sold about 3.4 million copies worldwide of the single.
Links