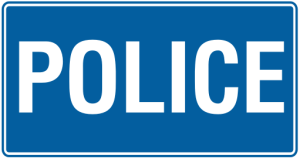 One of the participants in this year's Melodifestivalen has been arrested by the police. He is currently free, but still charged for women abuse while the police investigates the case. Swedish broadcaster, SVT, have had a meeting about it and is looking into the possibility of a disqualification.  
It has not been mentioned who it is about, but the police was called to his home last Saturday as several neighbours heard noises that could be consisting with violence. The suspect, who is one of this year's participants in Melodifestivalen, was arrested and later released until the police gets an overview of what happened. 
Earlier this week SVT was informed about the case. They confirm having had a meeting about it where possible scenarios were talked about, but do not wish to comment any further. Project manager of Melodifestivalen, Thomas Hall says: I must get more information about what actually happened before I can talk about, which consequences it can have. Swedish newspaper, Aftonbladet, however quotes an anonymous source for saying that it is likely a disqualification will take place.