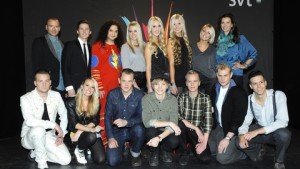 The search for a successor to Eric Saade continues on Saturday February 11th. Get to know the participants in the second Swedish heat.
Song number 1:  Ulrik Munther – Soldiers
Ulrik Munther is only 17 years old but already has a lot of experience as an artist. In 2009 he won Melodifestivalen for juniors only 15 years old. He had written the song En vanlig dag himself. Later the same year he represented Sweden in Melodi Grand Prix Nordic and won again. In 2010 Ulrik finished second in the competition Metro Music Challenge. As a young boy Ulrik played in different bands in his home town Kungsbacka. At first he only played covers of different rock bands like Gun's n roses, but later on he started to compose his own songs. Ulrik's acoustic version of Lady Gaga's version of Born this way has over 1 million views on YouTube. Though Ulrik has a lot of experience as an artist, this is his debut in Melodifestivalen. Listen to one minute of Ulrik Munther's song here.
The song is written by Joy Deb, Linnea Deb, David Jackson and Johan Åberg 
Song number 2: Top Cats – Baby Doll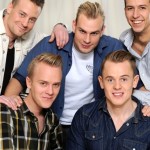 Jon Kleppenes, Fredrik Lilja, Martin Lindahl, Olle Sätterström and Robert Jansson founded the band Top Cats in the beginning of the 21st century. The band was discovered when they participated in a documentary produced by the Swedish broadcaster SVT called Raggarliv.  After that they were invited to different tv-shows in Sweden, and in 2010 they participated in Talang(Sweden's got talent) where they made it to the semi-final. This is their first participation in Melodifestivalen. Listen to a one minute of Top Cats song here.
The song is written by Lina Eriksson, Mårten Eriksson and Susie Päivärinta
Song number 3: Sonja Aldén– I din himmel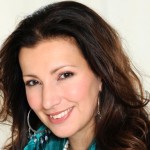 Sonja Aldén is well known to the Swedish audience since she participated as an artist two times before. In 2006 she participated with the song Etymon and in 2007 with the song För att du finns which was her big breakthrough. Sonja was also involved as a composer in Shirley Clamp's song Att älska dig in 2005. The year after that, in 2006 she was involved as a composer to The Poodles Melodifestivalen entry Night of passion. Sonja has released two albums, Till dig in 2007 and Under mitt tak in 2008. She has also released two Christmas albums, an English one (Our Christmas) and a Swedish one (Vår jul), together with Shirley Clamp and Sanna Nielsen. Since her breakthrough Sonja has been nominated and also awarded with different Swedish awards like Rockbjörnen and Grammis. Listen to one minute of Sonja Aldén's song here.
The song is written by Bobby Ljunggren and Peter Boström
Song number 4: Andreas Lundstedt– Aldrig aldrig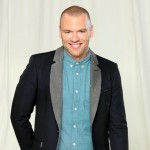 Andreas has a lot of experience when it comes to Melodifestivalen as this will be his eighth participation. He participated as a solo artist in 1996 with Driver dagg faller regn, 1997 with Jag saknar dig, jag saknar dig and in 2007 with Move. Andreas has had a long and very successful career in Sweden.  In the late 80's he was a member of the group Stage four and after a few years in New York in the early 90's the group Alcazar was founded in 1998. Alcazar participated four times in Melodifestivalen, in 2003 with Not a sinner, nor a saint, in 2005 with Alcastar, in 2009 with Stay the night and in 2010 with Headlines.  In 2006 Andreas participated in Eurovision Song Contest, not representing Sweden but Switzerland as a member of the group Six4One. Andreas has also performed in Swedish editions of musicals like Chicago and Saturday night fever. Listen to one minute of Andreas Lundstedt's song here.
The song is written by Maria Marcus and Niclas Lundin
Song number 5: Timoteij – Stormande hav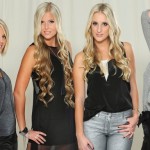 It was almost impossible to miss the enormous success of Timoteijs song Kom in Melodifestivalen 2010. The four girls from the smalltown Skara was sent right through to Globen, this was a sensation since these girls were fairly unknown to the Swedish audience at that time and they were up against several already established artists. The band consists of the four girls Bodil Bergström, Cecilia Kallin, Elina Thorsell and Johanna Pettersson, they are former classmates from high school in Skara. In 2010 Timoteij released the album Längtan. This is Timoteij's second participation in Melodifestivalen. Listen to one minute of Timoteij's song here.
The song is written by Kristian Lagerström, Johan Fjellström, Stina Engelbrecht and Jens Engelbrecht
Song number 6: David Lindgren – Shout It Out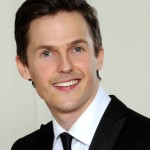 David Lindgren is fairly unknown to the Swedish TV audience but all the more famous to the audience in the musical theatres. He is born in the north of Sweden but moved to Gothenburg to study musical theatre after high school. Since then he has performed in different musicals like Hairspray and High school musical. He has also competed in the Swedish tv-show Så ska det låta two times (2009 and 2010). This is Davids debut in Melodifestivalen. Listen to one minute of David Lindgren's song here.
The song is written by Tony Nilsson and Fernando Fuentes
Song number 7: Mimi Oh– Det går för långsamt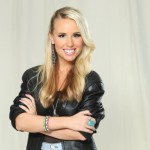 Mimmi Olsen or Mimi Oh as she is called as an artist was born in Stockholm 1986. She early stated that she wanted to be a singer, and in high school she chose to study song. After the three years in high school she continued to study song for two more years, and it was during those years the artist Mimi Oh was born. She released her first EP disc 1986 in 2011. This is Mimi Oh's debut in Melodifestivalen. Listen to one minute of Mimi Oh's song here.
The song is written by Anton Malmberg Hård af Segerstad and Niclas Lundin
Song number 8: Thomas Di Leva– Ge aldrig upp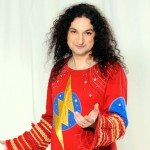 Thomas Di Leva is a very well known artist in Sweden with more than 30 years in the business. Despite his long and successful career in Sweden with hits such as Vi har bara varandra and Vad ska jag tro på? this is Thomas Di Leva's debut in Melodifestivalen. Swedish broadcaster SVT has asked Thomas Di Leva to participate several years in a row but he turned them down every time. In an interview at the Swedish broadcaster's website, svt.se Thomas Di Leva says that he felt in his heart that it was time to participate. Over the years Thomas Di Leva has released no less than 20 albums. Listen to one minute of Thomas Di Leva's song here.
The song is written by Thomas Di Leva