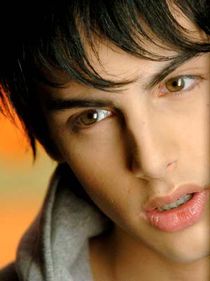 On Wednesday night Swedish journalists had the chance to listen to the eight songs that will compete on Saturday. Of course EuroVisionary was there.

1. Headlines – Alcazar
The introduction is all strings which keeps playing in the background throughout the first verse. As oppose to earlier years, Andreas sing solo through the first verse. The girls does not start to sing until right before the first chorus. The build up to the chorus is really powerful. Alcazars songs are usually disco songs but this one is at least in the verses more of a pop-song. But in the chorus it really becomes a real Alcazar schlager. The difference between the chorus and the verse is really well done, it gives the song power. Unfortunately Headlines is not as strong as Stay the night. And it's hard to predict if this one will make it to the final at all.
2. Tonight – Johannes Bah Kuhnke
In the introduction there is a soft piano. If you're curious what this song sounds like, think about Beatles song "With a little help of my friends" and you might get a feeling. Think Beatles and mix that with Andreas Johnson's sound. Unfortunately we've heard this kind of song recently before and you will find tendencies to a few false notes, even on the record.
3. Doctor Doctor – Elin Lanto
The intro will lead you to think that this is a rock-song, and all through the first verse there is a heavy pulse. But then in the chorus it turns in to a Britney Spears kind of pop song that sticks like a bubblegum. Elin Lanto sings "Doctor, doctor give me medication". The mix between rock and pop continues  throughout the whole song. It will be really, really interesting to see what Elin will do on stage. There is a lot of potential to do a great show and she will need a great song to make us forget the corny lyrics.
4. Hur kan jag tro på kärlek – Erik Linder
If you have ever heard the Swedish artist Marie Fredriksson, keep that in mind and mix that with Ted Gärdestad and maybe even a little Lasse Berghagen. This is a sweet song and it is a lot of heartbreak in the lyrics. Eriks breakthrough was in Talang 2009, the Swedish edition of Britain's got talent. After his participation in Talang 2009, Erik was able to release an album containing covers of  loved Swedish artists. One of the composers of this song, Kenneth Gärdestad is Ted Gärdestads brother. Ted participated in Melodifestivalen several times during the late 70's and all of his songs were written by Kenneth. So it shouldn't be a surprise that Erik Linder's song has a little Ted Gärdestad sound.
5. Yeba – Getty Domein
The song is written in the language Lingala and has a modern disco beat. Yeba means remember. This is a modern edition of the 90's artist Dr Alban. It has a heavy rhythm through the whole song that you can hear through the song and the other instruments. You will soon find yourself bouncing and really getting into the music.
 
6. Kom – Timoteij
This has the sound of Swedish folk music. If you take Sarek (Melodifestivalen 2003 and 2004) and mix them with Caracola (Melodifestivalen 2008) you should have a pretty good idea what Timoteij's song Kom sounds like. Unfortunately the lyrics is very childish which brings the impression down a bit. But it's also very sweet and you can't help beating the time with your feet's. Building up to the last chorus it sounds a lot like Ruslanas Wild dances.
7. You're Out Of My Life – Darin
This is a real power-ballade with the trademark Darin sound. Almost all of Darin's intros will have an "oh oh" in the beginning, this is no exception. He really sings this songs with feeling even on the recording. The song has an 80's sound and could easily be the title track to any 80's romantic movie. The song is dramatic and with a good show on stage Darin will be dangerous on Saturday. 
8. Heaven Or Hell – Crucified Barbara
This too is a power-ballade, it will lead your mind to Finnish group Nightwish. If you listen really carefully in the chorus you can hear resemblance with Hanna Pakarinens "Leave me alone". This is a textbook example of how a hard rock ballad should sound like.