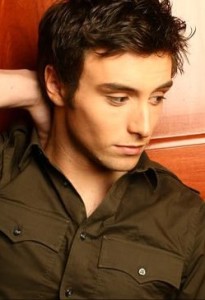 Swedish broadcaster SVT has now released 1 minute clips of the songs for the second semi-final on Saturday. Listen to the songs and get to know the artists better.
Last weeks semi-final was a really tough one, and there were a lot of surprises. Journalists had been talking about Nina Söderquist and Marie Serneholt, but neither of them went through to the second round of voting. This week seems even harder to predict since almost all of the artists are well known to the viewers.
1. Lili & Susie – Show Me Heaven
Last time Lili & Susie participated in Melodifestivalen was in 1989 with the song Okej Okej. Since they decided to split, they have been doing different things and haven't had much contact even though they are sisters. Show Me Heaven is a typical Lili & Susie song. It has a 80's sound and the vocals have a little bit of an ABBA feeling. The chorus sticks right away "Gimme gimme gimme all that I'm dreaming of, show me heaven!"
2. Lasse Lindh och Bandet – Jag ska slåss i dina kvarter!
Lasse Lind participated in last years Melodifestivalen with the song Du behöver aldrig mer vara rädd. He finished in 6th place in the semi-final and therefore didn't make it through to the final. This year, he is back with the song Jag ska slåss i dina kvarter! The sound is a mix between Swedish band Broder Daniel and the artist Håkan Hellström. The song has much energy and is almost assertive, but at the same time it's also a feelgood song.
3. Jennifer Brown – Never Been Here Before
Jennifer Brown has never participated in Melodifestivalen before. However, she has had a long career in Sweden and is well known to the Swedish viewers. In the 90's she had hits like Take a Piece of My Heart and Alive. The song, Never Been Here Before, is a ballad and tells the story about Jennifer being left by her boyfriend almost at the same time she was about to give birth to their daughter. This is an emotional song and both fans and journalists are already talking a lot about it.
4. H.E.A.T – 1000 Miles
The group H.E.A.T are debutantes in Melodifestivalen. They released their debut album, Heat, in 2008. They have been supporting act to TOTO, Alice Cooper and Edguy among others. This song is very 80's. Do you remember Europe, the group behind the hit song The Final Countdown? Mix their sound with Wig Wam and The Poodles and you have the recipe for 1000 Miles.
5. Markoolio – Kärlekssång från mig
Markoolio is another debutant in this weeks semi-final. He had his breakthrough in Sweden during the late 90's. His lyrics often poke fun of things and he is a favourite among the children. In 2005 and 2006, he played the part of DJ Monty in the musical Saturday Night Fever. Kärlekssång från mig is a ballad and does not suit Markoolios voice at all. Even though the song is a ballad, the lyrics poke fun of ballads. Rumours says that Markoolio will make fun of Dima Bilans stage show from last years Eurovision Song Contest.
6. Amy Diamond – It's my life
Amy Diamond participated in Melodifestivalen in 2008 with the song Thank You. She is only 16 years old (she will turn 17 in March). But despite her age, Amy is already a well known artist in Sweden. Her big breakthrough was in 2005 with hits like What's in it for Me and Shooting Star. Alexander Bard from BWO is one of the composers of this song, you can tell as the song has a little bit BWO feeling.
7. Cookies n Beans – What if
Cookies n Beans are debutantes in Melodifestivalen. They are in the same genre as Calaisa from last years Melodifestivalen. Cookies n Beans have been playing at all the big country festivals across Scandinavia. What if is a heartbreaking ballad, and the girls voices suits extremely well together.
8. Måns Zelmerlöw – Hope & Glory
Although Måns is fairly new as an artist, he has already done a lot of things. His breakthrough was in Swedish Idolin 2005. Since then, he has participated in the Swedish tv-show Let's Dance and in Melodifestivalen 2007 with the song Cara Mia. He has also played the part of Danny in Grease, and Tommy in the show Footloose. On top of this, he has been on tour both with Diggiloo and as a solo artist. Hope & Glory is a mix of his former songs Cara Mia and Brother o Brother, and has a little touch of Charlotte Perelli's song Hero in it. His girlfriend, Marie Serneholt, participated in last week's semi-final with the song Diconnect Me but ended up in 7th place.
Links