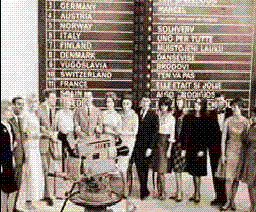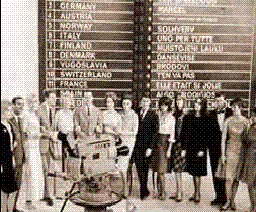 The Turkish media has shown their reactions after the contest ended.
Sabah news said " Winner is Russia! Dima Bilan have won with the song called "Believe" in wonderful Belgrade Arena. The biggest tragedy belonged to only TRT's commentator Bülend Özveren. At the end of the show he said, "I really couldn't follow up the results…In fact what's our placing?"
CNN-Türk said "Russia have won the Eurovision! As we have been watching for several years, neighbourly voting was the nights shock again" and pointed out that Cyprus didn't let down the tradition and gave 12 points to Greece as an example.
Habertürk said "Erotic shows are at the Eurovision! The stage shows were very incredible as much as the songs are. The winner has been chosen by diaspora votings instead of musical success."
Milliyet said "Neighbouring Song Contest! Eurovision is not a song contest anymore. The stage shows were more important than songs at this years contest. Sebastian Tellier's entry with the car was the very first time ever as Russia turns the stage into an ice road."
TRT, the EBU broadcaster from Turkey has entered their news " Thank you guys, you made us proud again…"
Links