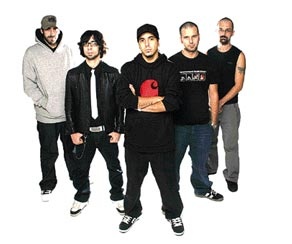 The Turkish representative for the Eurovision Song Contest 2010, MaNga, has stated the group and TRT's common future plans and the procedure of selection of the song for the contest.
According to the procedure, MaNga will prepare three songs for the national selection, and their presentation will be done in the middle of February. The song for the contest will be chosen by a special committee of TRT, or it will be chosen after a public vote.
The singer of MaNga, Ferman Akgül, and the composer Yağmur Sarıgül, have shared their feelings to the media: "Maybe we are at the beginning of the most exciting and the busiest period. The representing of our country, Turkey, is the main purpose for us and we have no doubts about it. We would like to thank to TRT and our fans who we love, for supporting us."
Unlike their predecessors, MaNga will follow a different strategy for the Eurovision Song Contest campaign. Cyber world will be the most important area to reach to all fans from all over the Europe who votes in the contest. Facebook and Twitter will be the main way to "have their say" to everyone.
Because of this strategy MaNga will also publish their diary and music videos of the Eurovision journey.