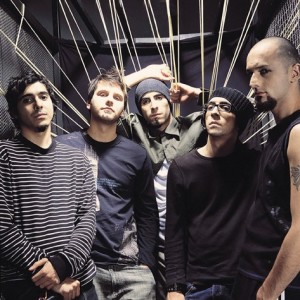 Turkish representatives MaNga's lead singer Ferman Akgül collapsed during rehearsals at a local Ghetto Club in İstanbul. It was feared that the 29-year old singer was having a heart attack.
The Turkish representative group MaNga, who perform We Could Be The Same at the Eurovision Song Contest this year in Oslo, were on stage in a local bar Ghetto in İstanbul.  During the night, lead singer of the group Ferman Akgül fainted and collapsed unable to breathe.  It was feared that Ferman was having a heart break and immediately he was rushed to hospital.
It was revealed that a kind of dysrhythmia (abnormal electrical activity in the heart) was found on Ferman's heart and he will be treated by specialists until the exact reasons for his collapse can be diagnosed. It is also possible that the incident was caused by the group's hard and tiring promo schedule and the stress of being in the exciting position of performing on the Eurovision stage, which will be watched by more than a billion people around the world.
The last announcement by doctors says that Ferman's situation is stable and this incident will mostly not effect the promo tours of the group.  If doctors allow Ferman to leave the hospital today, the group move on with Bulgaria (Sofia), Greece (Athens) and Azerbaijan (Baku).
Turkey will be represented by the group on second semi-final on 27th May and they will perform 17th. You can watch the promo video of the group below: