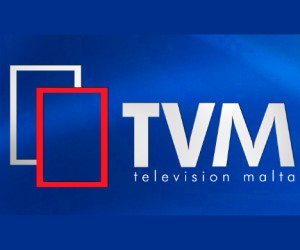 The selections in Malta will start with the semi final show on Friday evening. 24 entries will fight the battle  where only a lucky 16 will go forward to the final on Saturday. Some well known names in Maltese music circles such as Fabrizio Faniello make a comeback to the selection this year.
The shows in the Malta Song for Europe will be held in MFCC Ta Qali on 3 February (semi final) and 4 February (final). In the semi final 24 entries will try to qualify to the final but only 16 of them will make it. Both shows will be aired by the national broadcaster TVM with the presentation of Ronald Briffa (PBS presenter), Elaine Saliba (NET Television Presenter) and media personality Frank Zammer.
The running order on semi final night will be: 
Song1. SEVEN DAYS – Danica Muscat
Song2. YOU ARE MY LIFE – Janvil
Song3. WALK ON WATER – Isabelle
Song4. TAKE ME FAR – Francesca Borg
Song5. NO WAY BACK – Klinsmann
Song6. LOOK AT ME NOW – Richard Edwards
Song7. WHOOP IT UP! – Annalise Ellul
Song8. THIS IS THE NIGHT – Kurt Calleja
Song9. DNA – Romina Mamo
Song10. CAN'T GET AWAY – Nadine Bartolo
Song11. IN YOUR EYES – Lawrence Gray
Song12. FIRST TIME – Kaya
Song13. PURE – Claudia Faniello
Song14. DANCE ROMANCE – Jessica Muscat
Song15. TIME – Wayne Micallef
Song16. AUTOBIOGRAPHY – Dorothy Bezzina
Song17. PETALS ON A ROSE – Gianni
Song18. I WILL FIGHT FOR YOU (Papa's Song) – Fabrizio Faniello
Song19. WHILE HER EYES STILL GLOW – Janice Mangion
Song20. I WANT TO RUN AWAY – Eleanor Cassar
Song21. MYSTIFYING EYES – Corazon
Song22. YOU MAKE ME GO UH UH – Deborah C featurung Leila James
Song23. STILL WAITING – Anna Azzopardi
Song24. ANSWER WITH YOUR EYES – Amber 
Many names in the selection are not new faces to the national selection. But the most successful name is Fabrizio Faniello, who participated eight
times in the selections and won it twice – then represented Malta at
the Eurovision Song Contest both in 2001 and 2006. Fabrizio's best
placing came in 2001 with the 9th place with the song Another Summer Night
but he also was unfortunate to have the the last place in the grand final with the song I Do.
On the other hand, the name Philip Vella is the most known composer of the selections as he contributed numerous acts this year. Traditionally in the national finals, the guests of the night will be last year's winners Ell & Nikki.
Malta joined Europe's biggest television event, the Eurovision Song Contest, in 1971. The islands' best success is having second placing with Ira Losco in 2002 and Chiara in 2005. Last year, Glen Vella represented Malta in Düsseldorf with the song One Life receiving unlucky 11th position in the first semi final.
Below you can watch participations of Fabrizio Faniello at Eurovision: