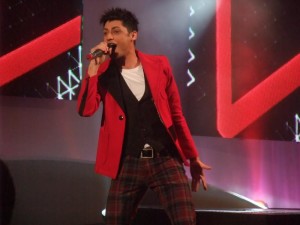 During two days in late January Malta will decide who will be representing the island at next year's Eurovision Song Contest in Baku. In the past five years the country has only made it to the final once, although here in 2011 it was only one point that kept Glen Vella and his One Life out of it.  
Malta is one of the countries that do not allow foreign singers to represent them, however songwriters abroad are welcome to participate. The deadline to submit an entry expires on the 21st of October, the Maltese broadcaster PBS announced. 
Among all submitted entries an unknown number will be invited to perform their song live in front of the jury who will then pick the 24 songs which will take part in the semi-final on the 27th of January. A combination of jury and televoting will narrow down the number of songs to 16 to battle it out in the final the day after, the 28th of January.
Aside from just the honour of representing the country at the Eurovision Song Contest the participants will also be competing for a money prize as the winners (singers and songwriters) will win 7500 euros, second place 5000 euros and finally 2500 euros to the third placed. 
As usual Malta makes sure that new comers have a chance of winning their national final and at the same time making sure that the international viewers do not get tired of the same performers year after year by stating that winners from the past five years are not able to take part. The five artists we therefore are sure will not represent the island in Baku are Olivia Lewis and Morena who both failed to reach the final in 2007 and 2008, Thea Garrett and Glen Vella who have failed the past two years – but also Malta's biggest success Chiara who finished near the end of the scoreboard in the 2009 final, but won the hearts of many national as well as international fans in 2005 when she came second with the song Angel.
While waiting for 2012 you can below see the 2011 Maltese entry; One Life by Glen Vella.