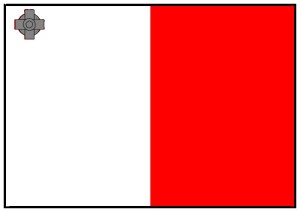 The Maltese broadcaster, PBS, has selected 69 songs to be considered for phase two of the 2013 Malta Eurosong selection.  Many familiar faces return and one song is co-written by Thomas G:sson, composer of Euphoria, the winning Eurovision song by Loreen from Sweden.
182 songs were submitted and it must have extremely hard work to select the songs to go forward to the next stage.  Familiar acts such as Fabrizio Faniello and Miriam Christine (former Malta Eurovision representatives) are through to this phase.
The semi final and final are likely to take place on 25 and 26 January.  Although this is subject to confirmation due to the Maltese general election in 2013.
The 69 songs, artists and composers in contention at this stage are:
24 Hours – Corinne Caruana (Philip Vella / Gerard James Borg)
 All My Love – Fiona Cauci (Renato Briffa / Keith Zammit)
 An Everlasting Dream – Fabrizio Faniello (Marco Bonfati / Erikson Lenart)
 Betrayed – Davinia Pace (Elton Zarb / Muxu)
 Captivated – Francesca Borg (Paul Abela / Joe Julian Farrugia)
 Closer to You – Miriam Christine (Miriam Christine / Clifford Borg)
 Cold Whispers – Karen Debattista (Mark Scicluna / Emil Calleja Bayliss)
 Could Have Been Me – Ioana Dalli (Philip Vella)
 Crying My Heart Out – Ilaria Aquilina (Jonas Gladnikoff / Primoz Poglajen / Michael James Down)
 Dancing in the Rain – Jos (Natasha Turner / Jonas Gladnikoff / Lesley Halvey / Niall Mooney)
 Dress Rehearsal – Saska Hunt (Philip Vella / Gerard James Borg)
 Fall Like Rome – Richard Edwards (Philip Vella / Magnus Kaxe / Gerard James Borg)
 Fantasy – Danica Muscat (Paul Abela / Joe Julian Farrugia)
 Fearless – Danica Muscat (Philip Vella / Gerard James Borg)
 For All Those Times – Gloriana Arpa Belli (Doris Chetcuti / Renato Briffa)
 Forbidden Love – Nadia Vella (Roger Tirazona)
 Fuego – Baklava (Philip Vella / Gerard James Borg)
 Give a Little more – Janvil (Melanie Georgion)
 Her Song – Richard Edwards (Wayne Micallef / Richard Micallef)
 Here I Am – Anna Azzopardi (Heathcliffe Balzan / Deo Grech)
 High – Nadine Bartolo (Philip Vella / Cher Vella)
 Immortal – Kaya (Yaron Malachi)
 In Control – Amber (Paul Giordimaina / Fleur Balzan)
 In Our Love – Roger Tirazona (Paul Giordimaina / Fleur Balzan)
 In Your Kiss – Jessica Muscat (Philip Vella / Jessica Muscat)
 It's All About a Boy – Ally (Elton Zarb / Aidan O'Connor)
 Keep Believing – Raquela (Cyprian Cassar / Joven Grech / Raquela Dalli Gonzi)
 Kiss Our Dreams Goodbye – Romina Mamo (Andrew Zahra / Yaron Malachi / Daniel Muscat / Joe Julian Farrugia)
 Let Your Heart Talk – Franklin Calleja (Ray Aguis / Alfred C Sant)
 Love-O-Holic – Deborah C (Johan Bejerholm / Gerard James Borg)
 Loverdose – Melanie Zammit (Maria Lundin / Niclas Lundin / Gerard James Borg)
 Meant for More – Stefan Galea (Noel Cohen / Andrew Underberg / Janice Fitzgerald)
 My Love Is Dead – Janice Mangion (Samuel Bugia Garrido / Tabea Graser)
 My Stranger Love – Corazon Mizzi (Paul Giordimaina / Fleur Balzan)
 Naked – Victorio Gauci (Tony Jonsson / Gabriel Warmby / Gerard James Borg)
 Needing You – Kevin Borg (Kevin Borg / Simon Gribbe / Dan Attlerud / Thomas Thörnholm / Michael Clauss)
 Never Walk Away – Chris Grech (Matthew James Borg / David Cassar Torregiani / Chris Grech / Peter Borg)
 No One Home – Petra (Wayne Micallef / Richard Micallef)
 No Way! – Annalise Ellul (Elton Zarb / Deo Grech)
 Overrated – Marilena Gauci (Philip Vella / Gerard James Borg)
 Perfect Day – Janice Debattista (Boris Cezek / Dean Muscat)
 Radio – Daniel Micallef (Wayne Micallef / Richard Micallef)
 Reach the Light – Ben (Benjamin Darmanin / Jonathan Spiteri)
 Ready for Love – Laura Bruno (Jose Juan Santana Rodriguez / Samuel Bugia Garrido)
 Ride – Estelle Fenech Imbroll (Mark Scicluna / Aaron Abela)
 Serenità – Jessica Muscat (Rafael Artesero Herrero / Jessica Muscat)
 Silence Broken – Annabelle Debono & Sean Vella (Sean Vella / Cher Vella)
 Silent Tears – Tiziana Calleja (Jonas Gladnikoff, Ylva Persson, Natasha Turner, Linda Persson)
 Somewhere Under the Sun – William Mangion (Philip Vella / William Mangion)
 Starting from the End – Dorothy Bezzina (Magnus Kaxe / Gerard James Borg)
 Starting Over – Derrick Schembri (Martin Hagglund / Charlie Mason)
 Sublime – Romina Mamo (Linda Persson / Ylva Persson / Natasha Turner)
 Superstar – Scar (Konrad Pule)
 Tabularasa – Julie Pomorski (Julie Pomorski / Augusto Cardinali)
 Take me as I Am – Rachael Tedesco Triccas (Schneider / Jangklev / Biglert / O' Connor)
 The Question – Nadine Bartolo (Christian Schneider / Madeleine Jangklev / Sara Biglert / Aidan O' Connor)
 The Remedy – Klinsmann (Philip Vella / Magnus Kaxe / Gerard James Borg)
 The Thief – Dario Mifsud Bonnici (Christian Ingebrigtsen / Tommy Berre)
 Tides of Illusion – Ylenia Vella (Jason Paul Cassar / Mario Farrugia)
 Tomorrow – Gianluca Bezzina (Boris Cezek / Dean Muscat)
 Too Little Too Late – Domenique Azzopardi (Matthias Strasser)
 Unbelievable – Rosman Pace (Rosman Pace)
 Ultraviolet – Jessica Muscat (Thomas G:Son / Philip Vella / Gerard James Borg)
 Us Against the World – Gianni Zammit (Boris Cezek / Dean Muscat)
 Vendetta – Vanessa Gatt (Boris Cezek / Dean Muscat)
 When It's Time – Claudia Faniello (Errol Sammut / Claudia Faniello)
 Will You Be There – Michelle Micallef (Wayne Micallef)
 Wonderful Today – Petra & Richard Edwards (Wayne Micallef / Richard Micallef)
 You Belong to Me – Romina Mamo (Jonas Salle Sahlin / Mary Susan Applegate)