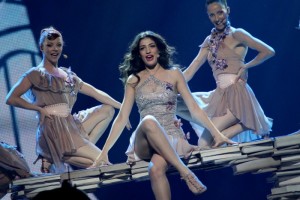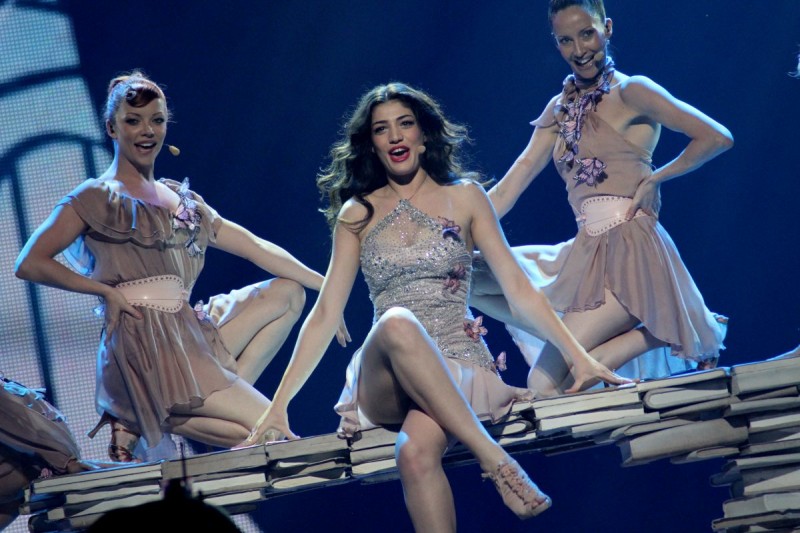 Europe is falling in love with La La Love. The second rehearsal on stage in Baku confirmed that everbody is in love with Ivi from Cyprus.
Oh la la… There's love from Cyprus to everyone in this fascinating show made by five Cypriot girls.
Today Ivi and her dancers had their second rehearsal stage. Not much has been changed since their first rehearsal. The most interesting change was the outfit that Ivi and the four dancing girls wore on stage. This time they were in sparkling beige outfits – similar to the colour of champagne.  The whole performance with different ornament background played a great role for the show.
The song started with Ivi standing on a platform made by stone. As she was singing the girls were making plastic moves and later they danced as ballerinas as well.  Ivi was very confident and she performed great. After a minute the girls raised Ivi from the platform and they started to dance without singing – just la la music. 
Everybody who saw the rehearsal was mesmerized by Ivi and they fell in love with La La Love instantly. We don't guarantee that you'll fall in love with La La Love, however, it's worth trying to fall in love with Cyprus