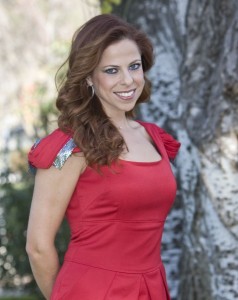 Besides having the opportunity to listen to the two songs already selected by Pastora, today starts the deadline for fans to help her to choose the third song to be performed in the televised show on March 3. The choice will be made between two up-tempo songs: "Me Despido De Ti' and 'Ahora o Nunca'.
The Spanish representative, Pastora Soler, will sing three songs, two of them chosen by her and her team (a ballad and a rhythmic song), and the third one that will be picked by the audience through the Internet voting that opens today and ending on the 20th of February at 12:00 CET and in which users can vote only once on RTVE's website.
The two options from which the Internet voters have to choose are: Me Despido de Ti (I say goodbye to you) composed by Marco Deltoni, Xerónimo Manzur and Javier Rodríguez that was included in Pastora's latest album, Una Mujer Como Yo and 'Ahora o Nunca' (Now or Never) by José Abraham who is one of Pastora's favorite composers and the author of several of the songs included on her previous albums.
But besides being able to vote, we also can listen to the two other finalist songs already chosen. There are Quédate Conmigo(Stay With Me) composed by well known Swedish Eurovision songwriters Thomas G: Son, Tony Sánchez-Ohlsson and Erik Bernholm, an unreleased ballad which goes up at the end of the track and she can show her great vocal skills, so there is no boredom feeling even though it seems very regular at first; and Tu Vida Es Tu Vida (Your Life Is Your Life) by Max Miona and Eleonora Giudizi and lyrics by Juan María Montes, which is well known to the Spanish audience because it was included on Pastora's latest album. This is a song with a catchy rhythm, which talks about hiding love and it is dedicated to gay people.
Pastora Soler has sent a message to the voters who are going to participate in the election of the song: "Just do what I did: allow your senses to take over by emotion and by the heart".
On February 20 we will know the third song to be submitted to the judgment of the audience and the jury at the televised show on the 3rd of March, when the final choice will be made.
Below you can listen to the four candidate songs: