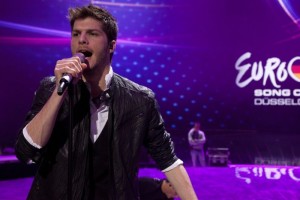 The Greek broadcaster, ERT, has officially revealed this morning on its website the four candidate songs to represent the country in this year's Eurovision Song Contest. On Thursday, we will know who will sing each of these entries and the the grand finale will take place on 12th of March.
Gradually, the Greek broadcaster is publishing the information about this year's national selection. There will be a total of four entries in the running to represent Greece and the titles are No Parking, Killer Bee, Baby I'm Yours and Aphrodisiac. The names of the composers and singers or groups taking part will be known within two days when the video clips of the songs will be aired on an ERT channel.
ERT has stated that their budget for the event will be significantly lower than previous years, leading to an agreement between the broadcaster and the record label Universal Music Greece to organise the selection process and to share the costs of participation.
Bellow you can listen to the four candidate songs: