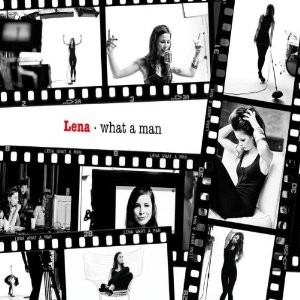 Lena is back. Three months after representing Germany at the Eurovision Song Contest in Düsseldorf she finally releases her new single What a man on September 2nd. It is a cover version of Linda Lyndell's evergreen from 1968.
The song is also the theme song and the title of the German movie What a
man with Matthias Schweighöfer who is one of the most popular German
actors among young people. Lena and Matthias got to know each other when they
synchronized the film Sammys Abenteuer (Sammy's adventure). The movie
What a man will be released on August 25th in the cinemas across Germany.
After finishing 10th in Düsseldorf with Taken by a stranger Lena disappeared for a while. Right after the contest she told the press that she
needed some time to relax and recover. Now she is back with her new single. Lena is
still very popular in Germany. Right after the contest she
received the Comet award as the best German artist, chosen by the
spectators of the German music channel VIVA. We will see, if she can
continue to her latest success with her new single. Good luck, Lena!