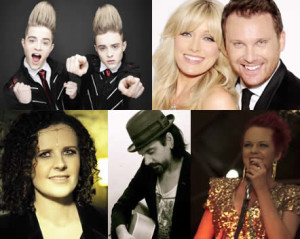 When Ireland on Friday pick its representative for the 2012 Eurovision Song Contest, two former participants are in the running; Donna McCaul from 2005 and Jedward from last year. Let's take a closer look as to who the five acts and their mentors actually are…
The Irish national final will be held on Friday the 24th of February in the show The Late Late Show: Eurosong 2012. A total of five acts will compete for the honour of representing the country at the 2012 Eurovision Song Contest. The participants are: 
1. Maria McCool – Mistaken (Written by: Edele Barrett – Mentor: Edele Barrett)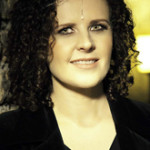 Maria is not a professional singer, but works mainly as a school teacher. But she is known for being a singer who likes to sing old Irish songs, both in the Irish language, but also in English. A total of three albums, the first one in 1995 and the last one so far in 2009, has been released from her. She has also recieved severals awards at Celtic festivals in Ireland as well as the UK.
Her mentor Edele Barrett says about her: "I want my song and artist to be a representation of Ireland, and Maria fits that perfectly. She is a beautiful woman with a beautiful haunting voice and she fits Celtic Whisper perfectly. She has brought the song Mistaken to its intended life. When I wrote the song I knew I wanted a beautiful Irish vocal on it and the moment I heard Maria, I knew she was the one for me. In working together, we have created Celtic Whisper with Maria McCool."  
2. Donna McCaul – Mercy (Written by: Marten Ericsson, Peter Mansson, Lina Ericsson, Bill Hughes – Mentor: Bill Hughes)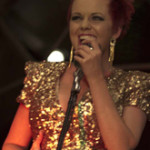 Next singer on stage is a familiar face to Eurovision followers as Donna represented Ireland in 2005, together with her brother Joe, with the song Love?, but failed to reach the final. Since then Donna has been trying to create a solo career and her performance on Friday is yet another step in that direction.
Her mentor Bill Hughes says about her: "She is a powerful live performer and was described by the Swedish producers of the single Mercy, as having perfect pitch."
3. Andrew Mann – Here I am (Written by: Greg French – Mentor Greg French)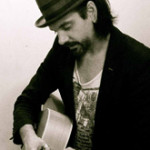 Despite that Andrew has been performing at various occasitions all around Ireland for the past ten years it wasn't until 2011 he released his debut album titled Hidden In Plain Sight. Last year he also wrote the soundtrack to the film, Eden, which ended up winning an award at the Los Angeles Film Festival. 
His mentor Greg French says about him: "I selected Andrew as he's a talented and hardworking rock singer whose voice tells a story without singing one word." 
4. Úna Gilbey & David Shannon – Language Of Love (Written by: Eanan Patterson, Julian Benson – Mentor: Julian Benson)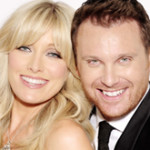 Úna Gilbey is a busy woman as she works as a stylist and do some modelling jobs as well – and then she plays in two bands! Previously she spent a year on tour singing with Michael Flatly's show. Her singing partner David Shannon is a musical singer from West End where he has played leading roles in plays like Les Miserables, Jesus Christ Superstar, Miss Saigon and most recently in The Phantom of the Opera.
Their mentor Julian Benson says about them: "Una and David are the perfect ambassadors to fly the flag for Ireland. I chose Una and David to perform the song as they are the perfect Eurovision package – they look superb, have phenomenal voices and most importantly have the experience of performing live on a worldwide stage." 
5. Jedward – Waterline (Written by: Nick Jarl – Mentor: Linda Martin)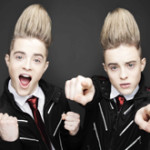 JedwardLast ones fighting to represent Ireland at this year's Eurovision Song Contest needs little introduction as they also represented the country last year finishing 8th in the final with Lipstick. The energetic twins, that shot to fame after participating in the British X-factor have released two albums and also participated in the UK Celebrity Big Brother.
Their mentor Linda Martin says about the song: "Waterline is a fantastic European pop song. Nick uses the word Waterline as a metaphor for falling in love. I loved it straight away and so did the boys. It's one that will appeal to every age group. It has a very modern sound and I'm confident that it's the perfect song for Eurovision."