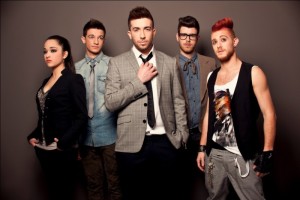 As part of Kurt Calleja's promotional tour he has visited Turkey and met up with their representative, Can Bonomo.  He had a full schedule of events planned and appeared on TRT Music Channel.
Kurt arrived in Istanbul after a flying visit to Georgia to promote his Eurovision entry, This Is The Night. 
He took part in many promotional activities including an interview on the TRT Music Channel show, Music Magazin.  Last night he also appeared on the same channel and met the Turkish 2012 Eurovision participant, Can Bonomo. They both performed their respective Eurovision songs and also performed together.
Today Kurt was scheduled to appear on the morning show on TRT1 channel and also be interviewed by TRT News.
Kurt is expected back in Malta for a special occasion on Saturday where he is preparing to join the largest Eurovision Dance in St. George's Square, Valletta at 10:30am (CET).
Malta and Turkey will participate in the second semi final on 24 May.