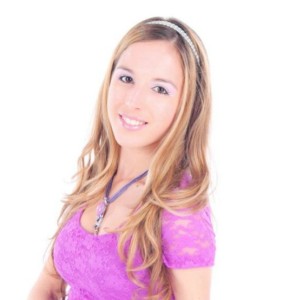 Kelly Cassar is a rising star in Malta and she will submit a song for 2013 Malta Eurovision selection.  She is hoping to make it as a finalist and dreams of representing her country at the Eurovision Song Contest.  Kelly has already had considerable success already at home and abroad.
Kelly Cassar is from the Maltese island of Gozo.  She has won the Best Original Song prize at the Golden Cross Festival held in Malta.  Kelly also won second prize at the international Voice competition held in the F.Y.R. Macedonia.
Kelly has appeared on many tv shows in Malta and competed in the talent series, I.D. as well as performing with a live band in a the Sas Sitta competition.
In 2010 competed the the popular Indifest contest held in Malta.  Singing is Kelly's passion and she is a regular performer at local festivals and weddings.  Most recently Kelly achieved first prize in a singing competition held on a popular Cruise Liner.
Kelly has made some unique videos on her beautiful home island, Gozo.  This is a great way to show her talents as well as promoting the beauty of Gozo.  You can see below Kelly performing the Serbian 2007 Eurovision Song Contest winning song (Molitva) by Marija Serifovic in the English language version, Destiny, on Gozo.
You can see more of Kelly's singing and videos on her You Tube channel.
In the meantime Kelly will now hope her dreams can come true with Eurovision.