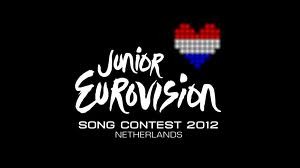 The tenth Junior Eurovision Song Contest will be held on the 1st of December in the HMH Arena in Amsterdam, the capital of the Netherlands at 20:15 CET. Tickets will be available for dress rehearsal on November 30, when the jury voting takes place, and of course for the grand final show.
Tickets for this year's Junior Eurovision Song Contest will be put on sale tomorrow. The tenth edition of this junior competition will be held at the Heineken Music Hall and will be hosted by Ewout Genemans and Kim Lian van der Meij.
With a total of twelve countries set to take part, this year's competition will have the lowest number of entries in the history of the contest so far but we will see the debut of nations such as Israel, Albania and this year's Eurovision Song Contest host country, Azerbaijan.
This year there will be available tickets for the dress rehearsal to take place on November 30 and the grand final on the 1st of December. If you want to be there and see the show live in Amsterdam, tickets can be bought online on Ticketpoint.nl from tomorrow until the day before each show. The price for the tickets for the dress rehearsal varies between 15 and 39,50 Euros while tickets for the grand final are priced between 35 and 75 Euros.
So far, only three countries have already chosen their candidate and they are Lerika from Russia, Lova Sönnerbo from Sweden and Anastasia Petryk from Ukraine. Meanwhile, some other countries have already set a date for their national final as Belarus on September 21, Armenia on September 30 and Belgium and the Netherlands on October 6.