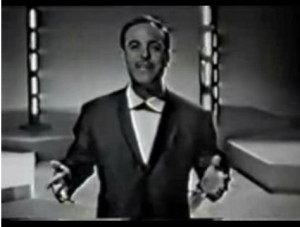 Some sad news has reached us today from Spain. José Guardiola, who represented Spain at the 1963 Eurovision Song Contest in London with the song Algo Prodigioso placing 12th, has sadly passed away this morning in Barcelona at the age of 81. Throughout his career he recorded over 540 songs.
José Guardiola was considered the first Spanish crooner. He was famous for his deep voice, his characteristic moustache and his Spanish versions of classic swing, jazz and rhythm and blues songs.
He started singing in 1949 as a member of the band called The Crazy Boys. Little by little he made his way into the music business and he became one of the most important artists in Spain with notable success in Latin America as well.
He reached a huge success in the early 1960s with versions of songs like Sixteen Tons (recorded for the first time in 1946 by the American country singer Merle Travis), Greenfields by The Brothers Four (translated as Verdes Campiñas), Mack the Knife or Ya Mustafa which managed to reach the number one on the charts.
He also translated into Spanish some French and Italian songs like Quando Quando Quando performed by Tony Renis in San Remo's Festival or the Spanish version of Domenico Modugno's Eurovision entry Nel Blu Dipinto Di Blu translated as Volare.
He also recorded some albums in Catalan language with songs like La Primera Vegada, El Vell Carrer De L'aimada and Diumenge És Sempre Diumenge but one of his most known hits was Di Papá, a song that he performed with his daughter, Rosa Mary. He was also the author of the first hymn of the Español football team.
In 1999 he released his 40th anniversary album with a compilation of some hits from his long career.
The cause of his death has not been revealed. Our deepest sympathy and sincere condolences go to his family and friends at this sad time.
Below you can watch his Eurovision performance: