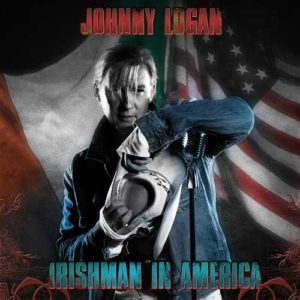 The latest album from three times Eurovision Song Contest winner was in September released in Denmark, Sweden and Norway and made it to the charts in all three countries. At the end of January Irishman in America will be released in Germany, Austria and Switzerland.
Irishman in America was recorded in Denmark, Germany, Ireland and the USA and was first released in the three Scandinavian countries, where Johnny Logan is quite a big name and always makes it to the charts. With this album he however didn't manage to get the top positions, as he is use to. The album was four weeks on the Danish album Top40 where it peaked as #10. In Norway it peaked as #20 with five weeks on the Top40. In Sweden it only had three weeks on the album Top60 and peaked as #24. With the coming release in Germany, Austria and Switzerland he gets another chance to make it to the absolute top.
There are a few things different on this album. Johnny Logan's three sons, Adam (29), Fionn (24) and Jack (16), all sing chorus on the title song Irishman in America. Johnny Logan himself has worked as a producer on the whole album, which is the first time he is trying that.